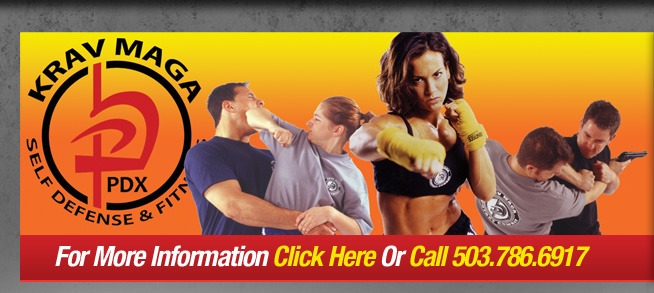 Krav Maga for Kids


Our special program for kids ages 6-12

Reality Based Self Defense Techniques and Drills


Bully Awareness

Predator and Abduction Awareness

Personal Development

Health and Fitness

FUN




Kid's Self Defense & Fitness

Get Started



Submit the form for Kid's schedules and prices
and to book a free Kid's trial class



Instant Access








Krav Maga Self Defense & Fitness in Portland, Oregon is the place to be for practical, reality-based self defense and high intensity, functional fitness training. We have been teaching Krav Maga, the official hand to hand combat system of the Israeli Defense Forces and many Law Enforcement agencies in the U.S. and around the world, since 2003 in the greater Portland area. We have two facilities in Milwaukie and Beaverton, and a staff of 13 instructors trained and certified by Krav Maga Worldwide, the first and largest Krav Maga association in the U.S.
FREE TRIAL CLASS
Krav Maga Portland
Ground Fighting
Seminar


Sat March 15, 2-5 PM
Basic Techniques
and
Sun March 16, 1-4 PM
Advanced Techniques

At our Milwaukie school
5484 SE International Way,
Milwaukie, OR 97222

Saturday: Learn basic ground fighting positions, transitioning to and maintaining dominant positions, effective striking and kicking from all positions, etc.

Sunday: Dynamic drills and training vs.a skilled and resisting opponent, advanced chokes, locks and defenses against them, dealing with a 2nd attacker and weapons in the ground fight, etc.


Open to KMSDF students and non-students.

CLICK HERE
FOR MORE INFO
AND REGISTRATION